Regarding Youth City Tournament:
In light of all of the announcements and cancellations in the last few days we will be cancelling the Youth City Tournament. This cancellation was not taken lightly and there have been many discussions regarding this. We took many things into consideration. All of the youth committee felt that it was wiser to error on the safe side.
1. Schools have been closed until April 5 and these youth are some of the same that are affected in the tournament.
2. USBC (National) is suggesting that all tournaments be cancelled or postponed. We feel we have to cancel due to the State Youth Tournament running through the end of April and will have to add on additional weekends. The Pepsi starts in May and at this time it is not cancelled but those weekends in May will affect some of our bowlers also.
If you have any questions or concerns please contact Karen Pitts, Tournament director or Shar Maynard.
Beach/Scholten Win Div 1 While Weber/Camerer
Take Div 2 Jr King & Queen Titles at Royal Scot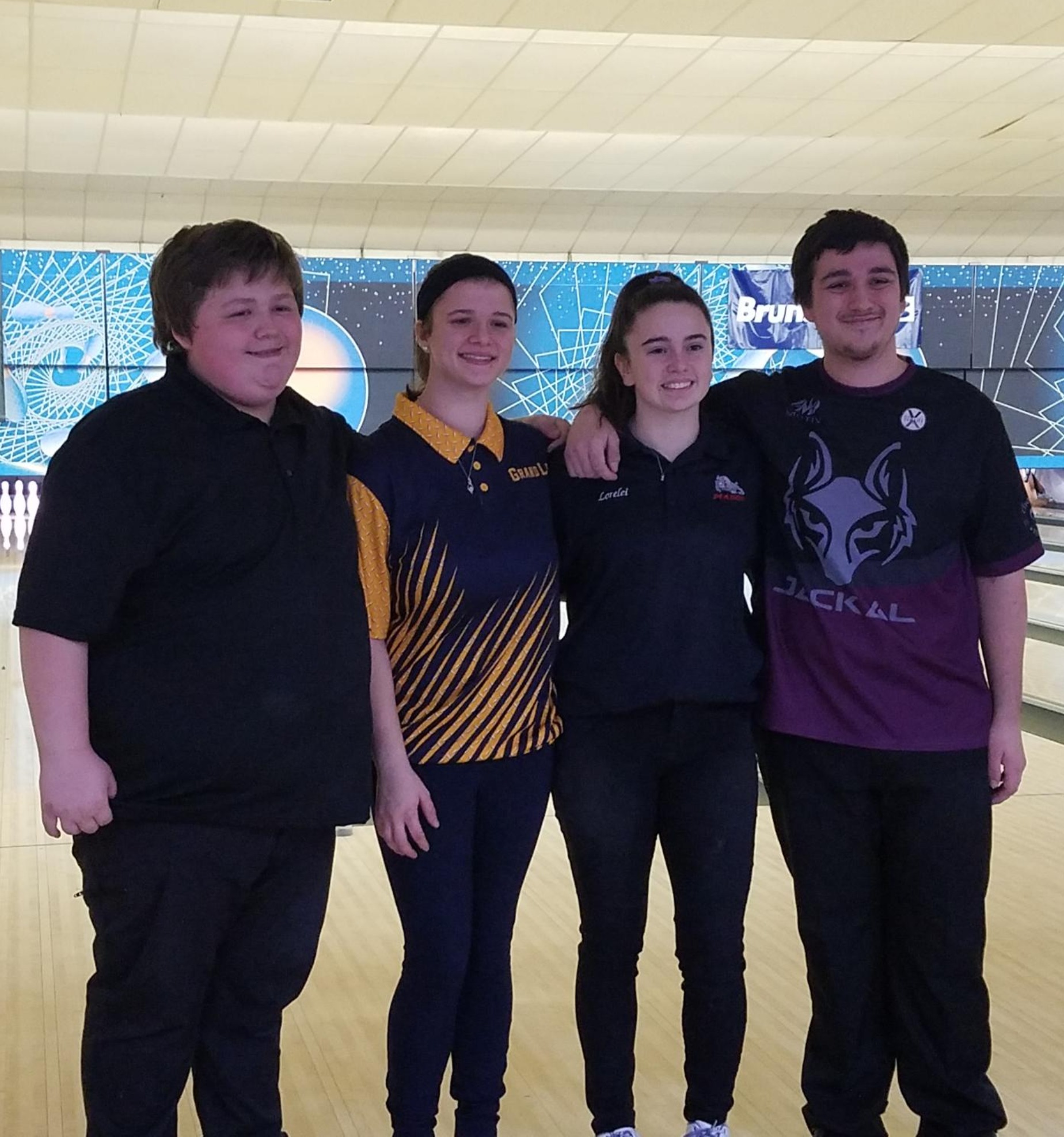 Mercedes Thomas - David Schaberg - Alexis Beach - Jeremy Scholten

Lorelei Weber - Heath Camerer - Shilo Quinn - Austin Duff

November 24th, 2019 the Greater Lansing Youth Jr King and Queen Tournament was held at Royal Scot. In total, 26 boys and 26 girls paired up to compete in the double elimination event. The duo of Alexis Beach and Jeremy Scholten held off Mercedes Thomas and David Schaberg to capture the Division 1 crown. Meanwhile, Lorelei Weber and Heath Camerer teamed up to claim the Division 2 crown over Shilo Quinn and Austin Duff.
Kohler & Good take Match Tournament at Royal Scot
In a Match Tournament held at Royal Scot on October 20th, 2019 Carson Kohler from Charlotte took the boys title while Adrianna Good from Charlotte captured the girls title. The next Youth event will be the Jr Kings and Queens also held at Royal Scot on November 24th 2019.