Beach/Scholten Win Div 1 While Weber/Camerer
Take Div 2 Jr King & Queen Titles at Royal Scot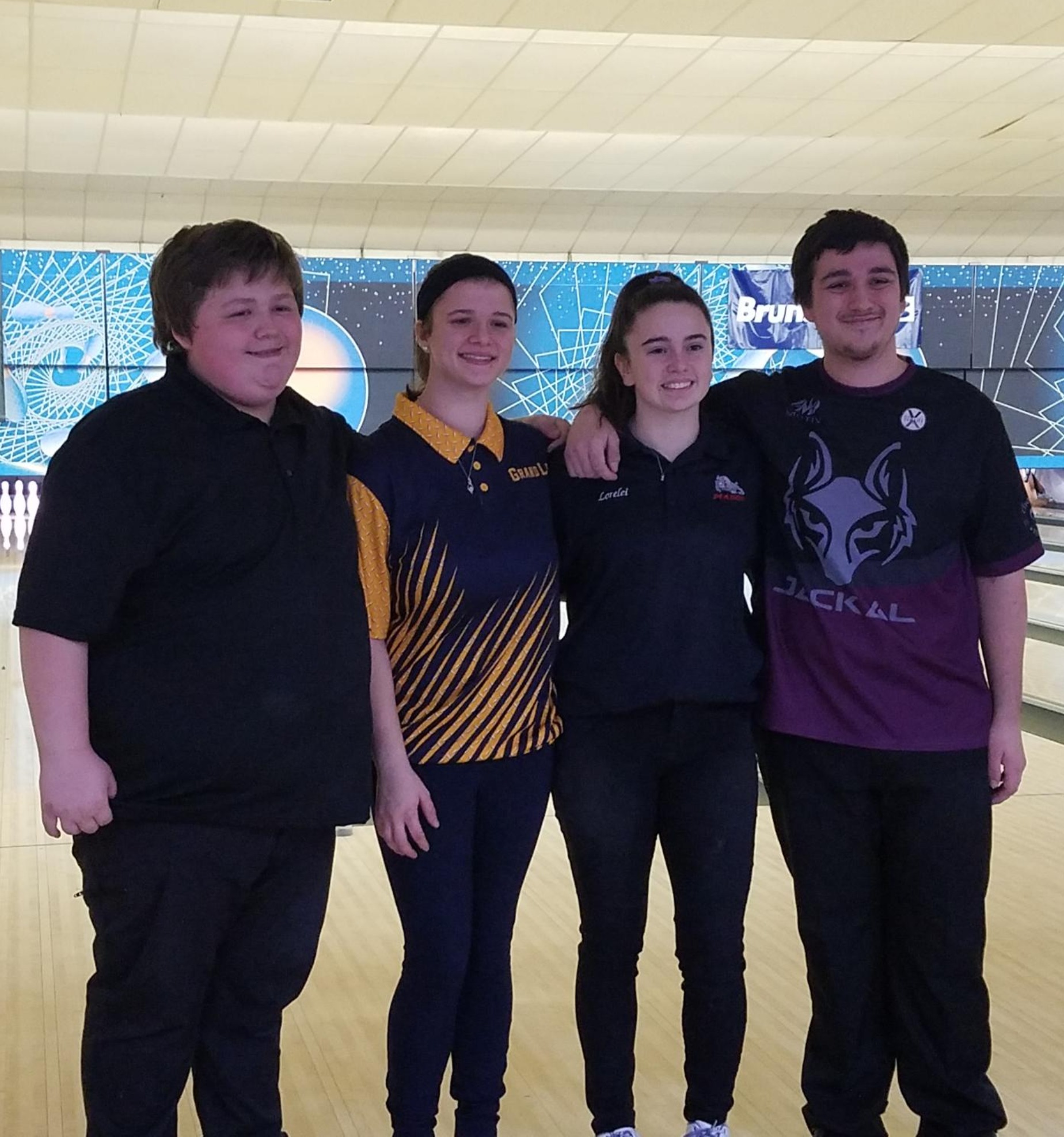 Mercedes Thomas - David Schaberg - Alexis Beach - Jeremy Scholten

Lorelei Weber - Heath Camerer - Shilo Quinn - Austin Duff

November 24th, 2019 the Greater Lansing Youth Jr King and Queen Tournament was held at Royal Scot. In total, 26 boys and 26 girls paired up to compete in the double elimination event. The duo of Alexis Beach and Jeremy Scholten held off Mercedes Thomas and David Schaberg to capture the Division 1 crown. Meanwhile, Lorelei Weber and Heath Camerer teamed up to claim the Division 2 crown over Shilo Quinn and Austin Duff.
Kohler & Good take Match Tournament at Royal Scot
In a Match Tournament held at Royal Scot on October 20th, 2019 Carson Kohler from Charlotte took the boys title while Adrianna Good from Charlotte captured the girls title. The next Youth event will be the Jr Kings and Queens also held at Royal Scot on November 24th 2019.