Welcome to the 98th Open City Bowling Tournament
&
71st Women's City Bowling Tournament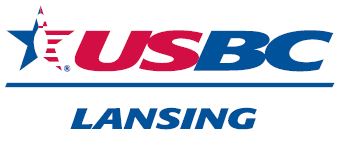 Brackets, Pots, and Mystery Game

to be operated by Lansing USBC

Daily 50/50 Raffles operated by Lansing USBC to benefit
Bowl For The Cure®, BVL, and Lansing Bowling Hall of Fame
Ball Raffle to benefit the Senior Bowler Recognition Program is sponsored by Brunswick
Starting with the 2024 City Open a complete list of rules will be published on our website with a majority of rules on the entry form. Below is the full list of rules as would previously be printed on the entry form. Any rules not specified here shall be governed by the current USBC rulebook as found on bowl.com.
1. Only individuals currently members of the United States Bowling Congress under the jurisdiction of the Lansing USBC Association will be permitted to bowl in this tournament. Bowlers must have an average of at least 21 games in the current and/or most resent season in a Lansing USBC Certified league to participate.
2. All fees, both prize fees and bowling fees, must accompany the entry in full. No entry will be accepted unless completed and signed (i.e., team name, Current USBC member number, full proper names, etc.); the Tournament Director reserves the right to reject or accept all entries on that basis.
3. Individuals may bowl twice in doubles and singles (only highest singles score may cash in singles handicap event); they must participate in both doubles and singles if either event is entered. In second doubles event, one player in the lineup must be different. There must be a minimum of two double teams on a pair of lanes. First score in all three events is the All Events score. All Events entry must be paid before participant bowls in any event.
4. Only three members of a team already entered may bowl together on another team.
5. Averages to be used for this tournament are the highest standard league average or adjusted sport average league for 21 or more games bowled in USBC sanctioned leagues, under the jurisdiction of the Lansing USBC Association, during the 2022-2023 season. Bowlers that do not have an established USBC sanctioned league average for the 2022-2023 season in the Lansing USBC Association should submit averages as follows:
a. Bowlers without an USBC sanctioned league average for 21 or more games during the 2022-2023 season in the Lansing USBC Association shall be classed as NEW BOWLERS, shall enter the tournament as a NEW BOWLER AND SHALL USE THEIR HIGHEST USBC SANCTIONED LEAGUE AVERAGE (21 games minimum) IN THE LANSING USBC ASSOCIATION AS OF MIDNIGHT, JANUARY 27, 2024. This average will be submitted to the Tournament Director on the day the entrant first bowls in the tournament.
b. Summer league averages from the 2022-2023 season will be used only if a winter league average is not available.
c. If any bowler's HIGHEST USBC SANCTIONED LEAGUE AVERAGE (21 games minimum) IN THE LANSING USBC ASSOCIATION AS OF MIDNIGHT, DECEMBER 31, 2023 is 10 OR MORE pins higher than their highest 2022-2023 Lansing directory average, they shall use this current average.
d. Bowlers that cannot submit an average based on the rules above must enter the tournament at the scratch average of 230.
6. Bowlers that have bowled 21 or more games in tournaments or sweepers in the past 12 months should check USBC Rule No. 319e in the USBC Rule Book to determine if they are subject to rerating for this tournament.
7. Failure to use the proper average or make corrections prior to the completion of the first game of a series shall disqualify the score if submitted average is lower than actual average thereby resulting in a higher handicap, or base prize winnings on submitted average if it is higher than actual average.
8. 90% of the difference between the bowler's highest average and 230 will determine the handicap except that the maximum individual handicap shall be 283 pins per series. Entrants failing to report an average on their entry blank and not designated as new bowlers will be accepted on a scratch basis.
9. Any entrant who has earned a prize of $300.00 or more in any Handicap or Classified bowling tournament during the 12-month period prior to this entry in the tournament, must report the prize won and the name of the tournament to the Tournament Director at the time of entry in this tournament. See USBC Rule 319d of the USBC Rule Book.
10. Any entries turned in after the due date, a $20.00 fee per individual, per event will be applied. All events may be transferred, provided the change is made prior to competition by either the original entrant or the replacing entrant. Substitution may be made in any event provided the substitute meets all applicable rules. Entries received after the due date will be considered at the discretion of the tournament director.
12. Bowlers using an average established right-handed shall bowl right-handed, and bowlers using an average established left-handed shall bowl left-handed.
13. Tank tops, workout attire (e.g., spandex, sweatpants), short shorts, bib overalls, torn or unclean jeans, shirts or T-shirts with offensive language/pictures are prohibited and entrants will be required to change to suitable attire. Entrants who refuse to wear suitable attire will not be allowed to bowl. Tournament Committee reserves the right to refuse participation to anyone deemed to be inappropriately attired without recourse.
14. Any person, or persons, who violate the rules of this tournament, individually or collectively, may forfeit their fees paid and any and all rights to any trophy or prize awarded in this tournament. The decision of the Tournament Committee shall be final unless appealed to the USBC.
15. The Tournament Director will pair teams unless otherwise requested on this entry blank.
11. ANY RULES OR REGULATIONS CONCERNING THE CONDUCT OF THIS TOURNAMENT NOT SPECIFIED HERE, OR ON LANSINGUSBC.COM, SHALL BE GOVERNED BY THE RULES OF THE USBC.
Please complete the below form, it doesn't have to be accurate Name, Phone, or Email if you want to stay anonymous. We enjoy a good laugh! But please be honest with your comments about the Lansing USBC City Open and Women's Tournament. We want to hear from YOU